Prof. Phillip Drake
---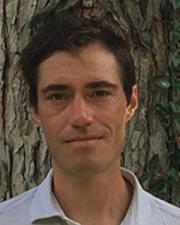 Research
—
Research interests:
science and technology studies
science fiction and speculative fiction
animal studies
environmental humanities
Selected Publications
—
"Zoonotic Affinities: Woman-Dog Sickness in Elena Ferrante's Days of Abandonment and Virginia Woolf's Flush (forthcoming).
"Encounters with the Most Animal Other: Rabies, Biopolitics, and Disease Prevention in Bali." Animals & Society (2020).
 "Taking the Trigger Debate Above Ground: Comment on "More than ten years of Lusi: A review of facts, coincidences, and past and future studies" by Miller and Mazzini (2018)." Marine and Petroleum Geology 113 (2020).
 "Marxism and the Nonhuman Turn: Animating Nonhumans, Exploitation and Politics with ANT and Animal Studies." Rethinking Marxism 27:1 (2015): 107-122.
           
"Art and Power in the Age of Empire: Greg Egan's Society of Control." Extrapolation 52:1 (2011): 5-25.