Prof. Paul Scott
---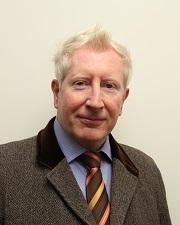 French, Francophone & Italian Studies
Research
—
SF/Fantasy/Speculative Interests:
Zombies
French 20th-century SF
South Korean SF television
French SF television
Fairy tales
Teaching
—
SF Courses/Content Taught:
FREN 177: First-Year Seminar "Human and non-Human in Science Fiction and Fantasy"
FREN 150: "Zombies, Aliens, Monsters"
FREN 481: "Science Fiction and Fantasy in French
Selected Publications
—
"Neither Human nor Monster: Transitional Zombies in Sweet Home," forthcoming in The Post Zombie: The Current and Future State of the Walking Dead
"'On n'est pas dans Black Mirror!': The Futuristic Optimism of Osmosis," forthcoming in French Screen Studies.
"Interplanetary Intimacy: Alien-Human Love in J.-H. Rosny aîné's Martian Novels," Neophilologus 105 (2021), 349-64.
"Aliens and Alienation in Pierre Boulle's La Planète des singes," Romance Studies 38 (2020), 26-37.
"From Contagion to Cogitation: The Evolving Television Zombie," Science Fiction Studies 47 (2020), 93-110.